Tennis Community Supporting Mental Health & Addiction
By Joanne Hill

We all need a helping hand—sometimes that hand is holding a tennis racquet
Mental illness is still a difficult subject—sufferers feel stigmatized, and many are afraid to speak up—a terrible irony because it's only through sharing the journey that help can come. It's not the illness itself, but the stigma that silences. Everyone knows someone who is dealing with a mental health issue directly or indirectly. It affects us all.
One of the most important aspects of good mental health is connection—connection to others through a sense of belonging— a vital emotional need for every human being—and stigma builds a barrier that stymies conversation and hinders the potential to heal.
There are many ways to find social connection, and one way to build social groups and boost overall health is sport—specifically tennis, in this case. Once a player picks up a racquet—whether for the first time or the millionth—they are a tennis player.
Extending a hand—over the tennis net!
Playing is good for us physically—but the benefits also lie in the connections that continue after the game—social connections and personal connections that are good for our mental health, which are found on the common ground of the tennis court.
Through those social connections, one local club, Tennis Troupe, is trying to make a difference in the lives of youth and adults suffering from mental health and addiction. As a club, they emphasize the importance of the social side (although there is plenty of friendly competition too), and it's through those necessary-to-life personal connections that Korina Chiu and Michail Michails built on an important fundraising campaign that started by supporting a family who had suffered a tragedy and later grew to supporting the Canadian Mental Health Association's (CMHA) Blue Wave program where the focus is on youth and young adult and helping those who suffer in silence. The goal for the CMHA BC and Tennis Troupe is to make it possible to talk openly about mental health by removing the stigma, which will pave the way for better outcomes.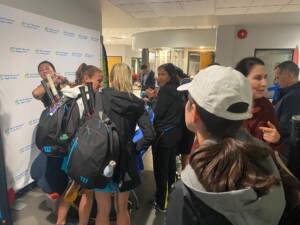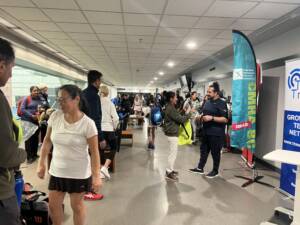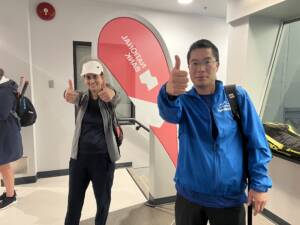 When love makes you a winner…
This winter, on Nov 4, 2022, Tennis Troupe held a fun, social-tennis tournament at North Vancouver Tennis Centre as their third fundraiser. Play format was 15-minute tie-breakers with the emphasis on fun—on and off the courts! Tennis BC donated court time and some door prizes, while Piers Zdan of NVTC donated his time to act as tournament referee on the day of the event after a day of coaching.
People signed up in droves—there were 80 participants at this year's event! $45 got you a place in the draw, but you didn't need to play to donate—and you can still chip in—it's not too late! National Bank kicked off the donations with a generous $1000, while local sporting-goods store, Rackets and Runners donated a $250 HEAD tennis racquet and ten gift cards, Andre Montenegro of InterSigns donated their printing services, and Sohpie Hu contributed several hand-crafted pottery-designed items. All the money was raised in advance—and the night was all about tennis and community!
In true community spirit, Lien Le, with several volunteers, set up a potluck food table. Food is always a big part of Tennis Troupe's events—everyone knows how important food is to any gathering and this was no different! There's just something about breaking bread together that prompts conversation and bonding.
The evening began with speeches that touched on the importance of open communication and the value of the personal connections that sport brings to our communities. Darwin Schandor, Regional President of National Bank, reflected on the positive difference sport makes in the lives of kids, and that youth sports initiatives help improve mental health. He noted that, "it's important to raise money for what really matters." Tennis BC's Community Director, Jeannie Rohr, followed suit, saying, "Through tennis, kids get a sense of connection and belonging, which are huge emotional needs of every human being." CMHA's Maya Russell commented on the need to get past the unwillingness to talk about mental health, emphasizing that, "it's not the mental illness that's fatal—it's the stigma." While the topic is serious, the intent was to keep the focus on the positive—and on opening up the conversation about mental health in our communities to improve outcomes.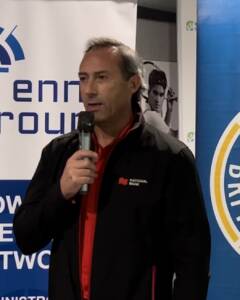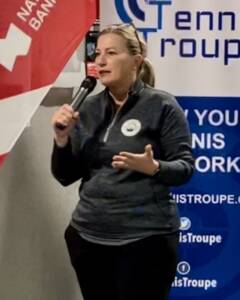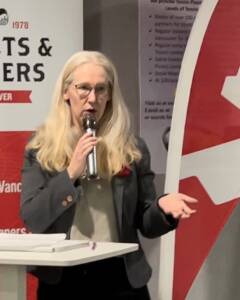 Playing for fun and for mental health
After the speeches, everyone was focused on the job at hand: playing some tennis and having fun off the court too! With such a big turnout, there was plenty of time in between matches to connect—and give away prizes to those who were brave enough to stand up and tell a joke, sing a song, or share a story. There was a prize for the furthest travelled and the best costume too! Everyone got into the act as a performer or a spectator!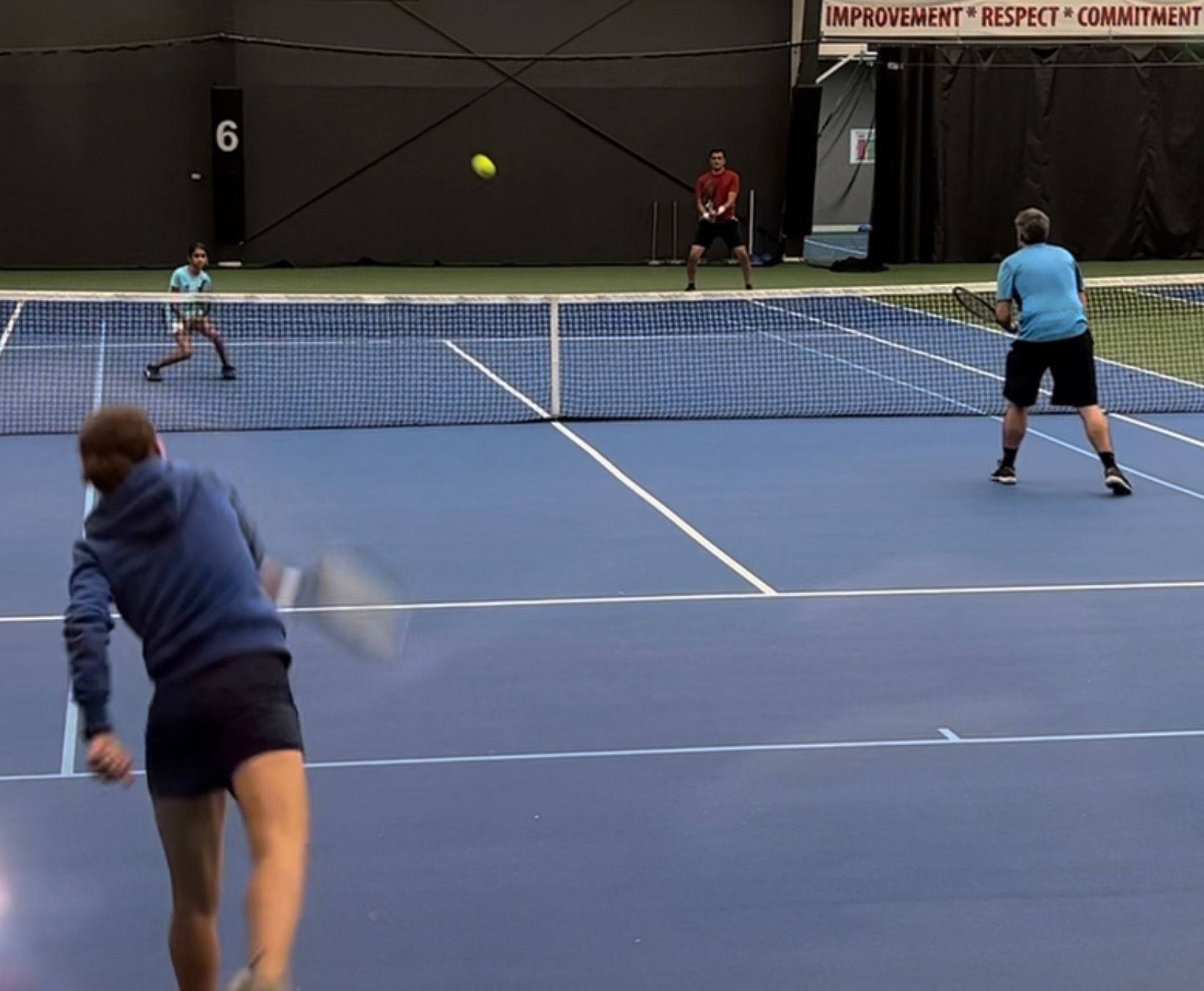 Radiating love—and making a difference
One team came in matching outfits with a story to tell. Hardeep Sahoto and Stephanie Leung are a doubles duo who also happen to work together at BC Cancer in the radiation department. One of their colleagues came to work one day in a shirt with a simple message: Radiate Love. Stephanie loved it and so did Hardeep—but they only came in youth sizes. On the first day she wore her shirt, a patient asked if they could have one too—and then donated $1000 so that they could have them printed in adult sizes—since then, they have spread to all six cancer centres in BC!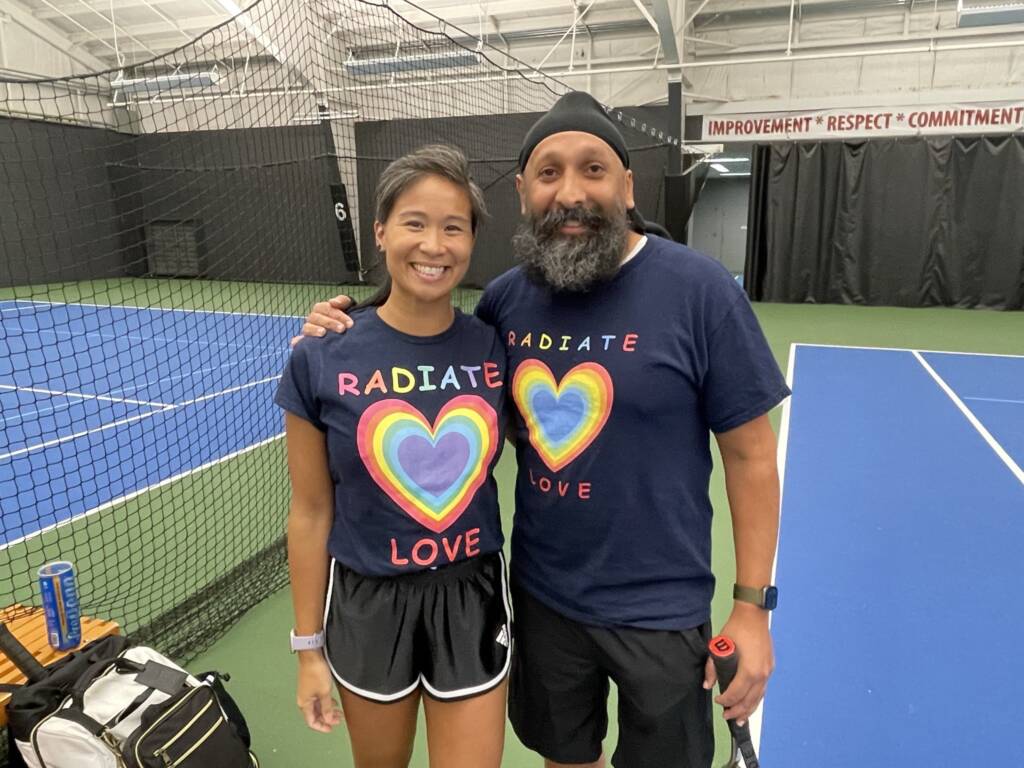 Game, set, and match—a win all round
The night was a resounding success. Tennis Troupe raised over $10,000 for the CMHA's Blue Wave program. Showing the value of connection in our community, Ray Miya said that "I had such a fun time! It was great that the money went to a good cause. I was able to listen to some important speeches, reconnect with old friends, and meet some new ones."
For Tara Dowling-Schafer, the night had a personal connection as she noted that, "Mental health is close to my heart because my mom has had a lifelong struggle with depression. Friday, the day of the event, I was feeling down myself, so this event really warmed my heart. It's so important to have each other to lean on. It's events like this that make tennis more than a sport but a community."
For many people confronting mental illness, there is often the feeling that you are alone—Tennis Troupe is hoping to change that with the support of the greater tennis community. A simple place to start is by recognizing that we need to be talking about mental health—and through events like this, we can build more awareness and more connections. Stronger, healthier individuals are the foundation for better communities—we are all in this together!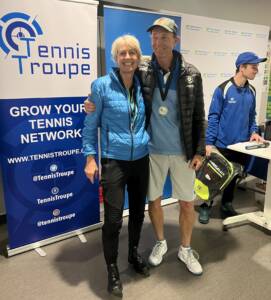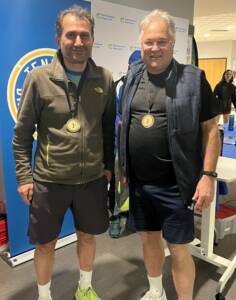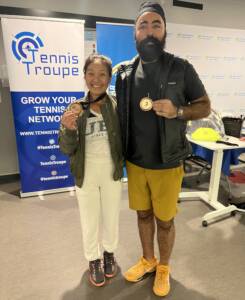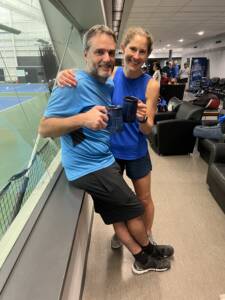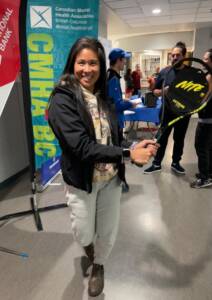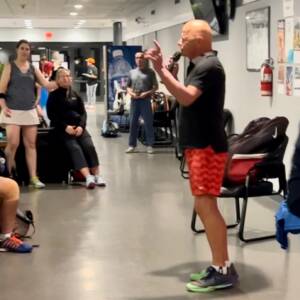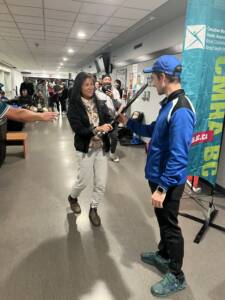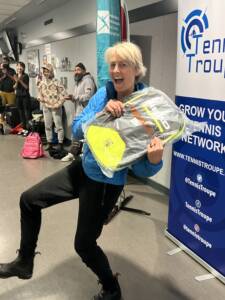 We welcome you to DONATE NOW, and join us in making a positive impact! Any donation is welcome; as little as $5 goes a long way to help. (CMHA will email a charitable tax receipt for $20+ donations.) Thank you for supporting this fundraising campaign and helping make a positive impact!!
Warmest wishes,